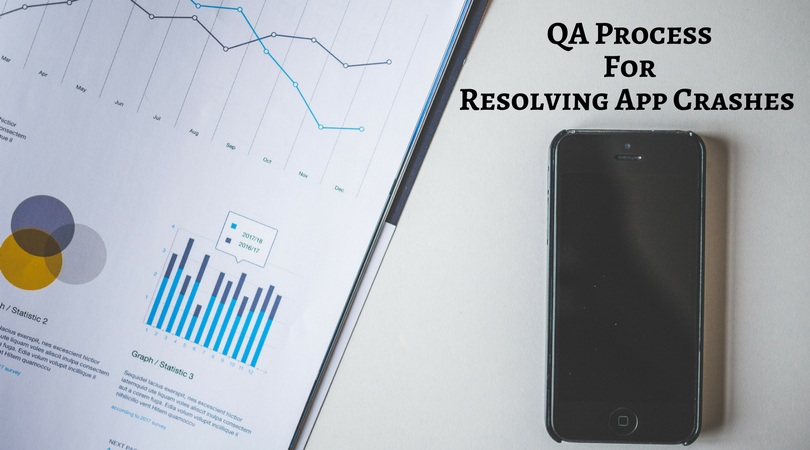 QA Process For Resolving Crashes in Mobile App is a little different as compared to a normal bug cycle.
India is the second biggest user base of smartphones.
Smartphone users depend on apps to get through day to day needs.
Users un-install app more than half of the times the app crashes.
This is the reason why app crashes are nightmares for developers and business owners.
Identify the Reason For Crashes
QA process for crashes is the same as that of any bug [pre or post production] reported.
Single or multiple reasons can trigger a crash.
These reasons or bugs must be tracked with the relevant crashes.
Reasons for App Crashes:
Bandwidth or Network constraints
Device Incompatibility
Browser Incompatibility
Poor Optimization of the front end
Integration dependencies
Incorrect Memory and/or CPU usage
Problems with error handling
Poor Testing
However, it is always a worry for business owners if the app crash rate is more.
Astringent QA process for mobile app must be followed to make sure the applications don't crash.
Many soft-wares are available in the market to record the details of app crashes.
Resolving Mobile App Crashes
The following steps should be taken for resolving crashes in mobile app:
Identify the type of crash and group them according to their respective causes.
Relate each crash group to the instrument and network variables to rule out user side problems.
Analyze bugs related to the crashes.
Follow the Bug life cycle.
Prevention is better than cure:
Solving app crashes can be a pain. This is the reason it is advisable to have a proper QA process set that goes through all the aspects and deterrent to accurate app behavior.
However, it can be hard for business owners to economically justify all kinds of testing to be done in pre-production.
At Qualitrix, we provide holistic QA support for achieving a crash less accurate app.
We also provide a service level agreement based software testing service to guarantee the safety of your business application.
To know more CLICK HERE.