Mobile App Testing has come a long way, on par with the changing needs.
It's not just about having a good-looking app, users don't think twice before uninstalling the app in case of any problem. None of the aspects can be left to fate. You need a dedicated quality assurance team.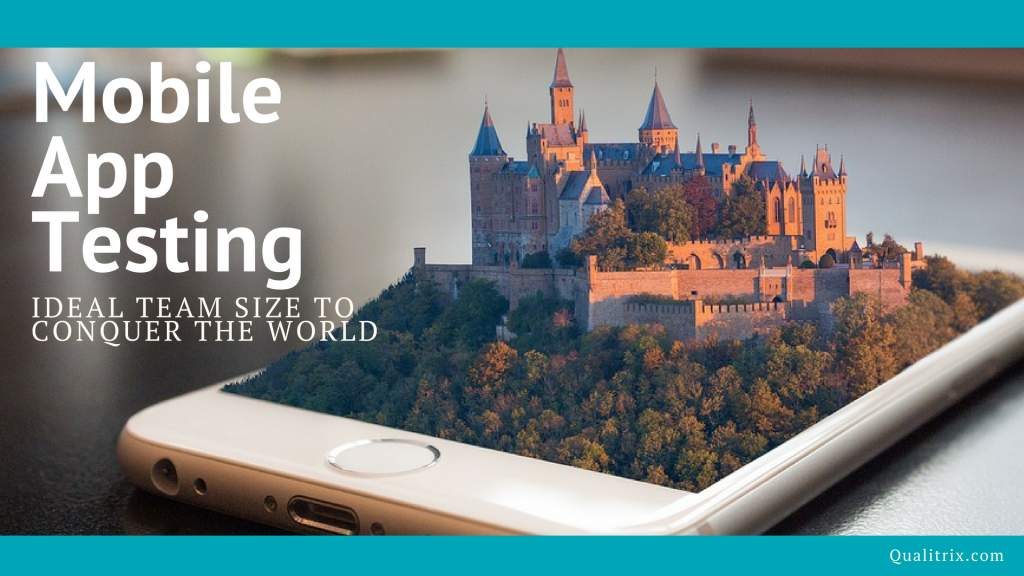 Here is the Ideal team size you must-have for testing a mobile application
The ideal team size to test your mobile applications could range from 2 to 20 in case of a small scale setup and more than 1000 members for large scale enterprises. The difficulties for software projects is to quantify the resources that will be involved in the plan as it extends and advances in the future plan. The number of testers and developers required in a project's team will vary based on its complexity and need.
More and more startups are shifting to App-Only mode. Even for others, transactions and engagement are shifting to mobile.
To maintain quality and performance, one needs to know why and what needs to be tested. Only then, we can talk about the ideal team size for mobile app testing.
In order to make sure that all the functionalities are working correctly,  check all the flows of the app in an exploratory mode. Resource needed: 1 Test Lead + 2 testers
This is to make sure that the app is delivering results in a viable manner. This includes testing app features such as load time and their interaction with mobile devices such as battery usage. Resources needed: 2 Tester. One might say Emulators but they need to be managed by testers or developers.
This checks how the app is working on different operating systems, screen sizes, ISP and varying network conditions. Resource needed: A device lab or more emulators and more wasted working hours of testers or developers.
Think of all this cost and the fact that this is just the minimum you should test your app. Also, there are mobile app security tests and usability tests required to make the app intuitive. The cost of all the above can very well go above $1000 a month.
Qualitrix Startup App Testing Drive :
We offer complete QA support at one resource cost. Build your committed QA division for a bug-free and user aligned app
Qualitrix QA Support for startups @ $ 990/month.